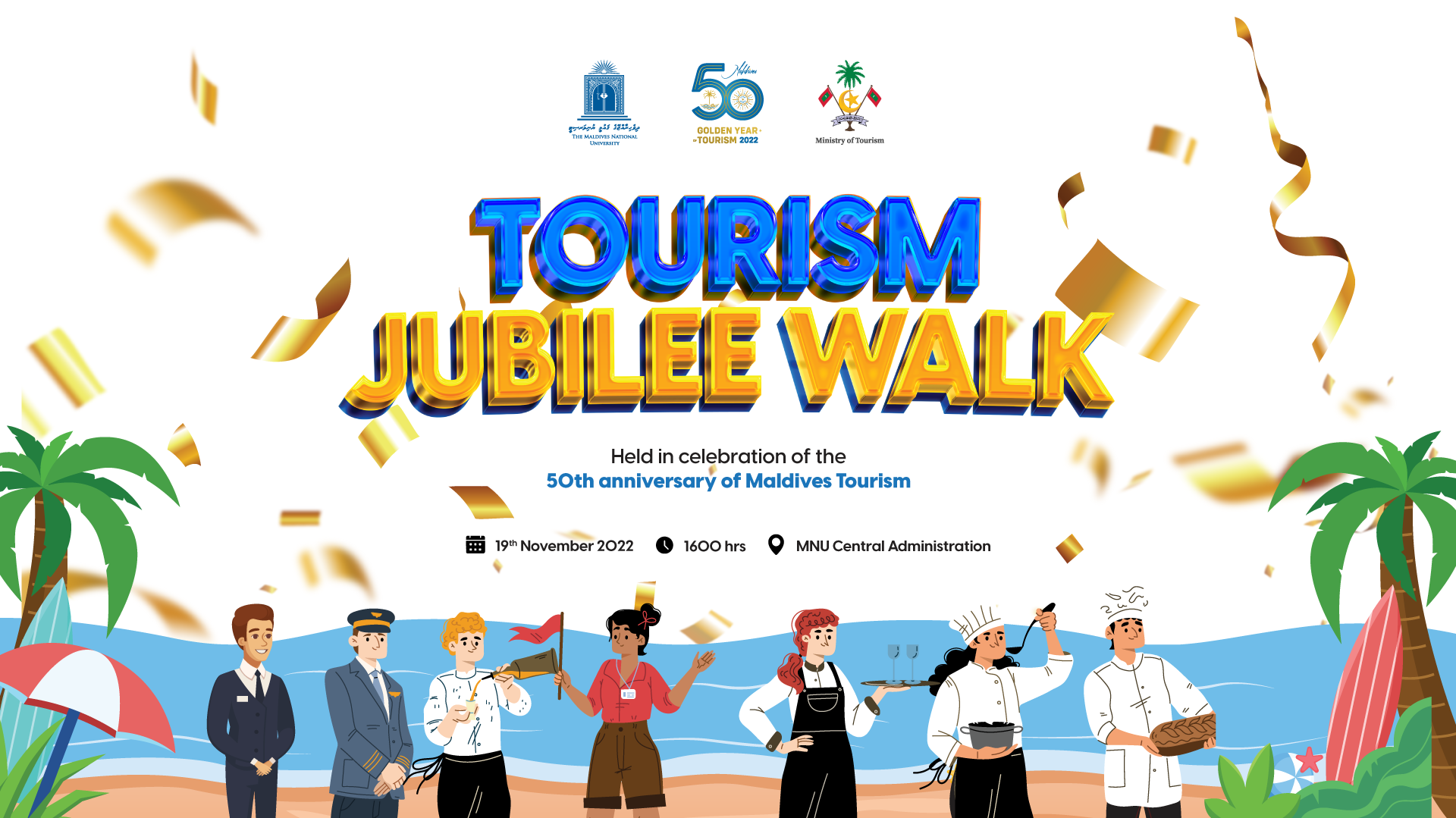 We are looking forward to celebrating 50 years of Maldives Tourism by hosting the "Tourism Jubilee Walk" event on 19th November 2022 (Saturday) from 16:00 to 18:30 hrs starting from Maldives National University and ending in the Social Center.
Through this event, we are aiming to create awareness regarding the opportunities available in the tourism sector for our youth and to promote the importance of sustainable tourism development. This event would also be a harmonious gathering for our industry, alumni, and academic sector to network and spark inspiration for our future generations.
Therefore, if you would like to participate in the Tourism Jubilee Walk event please fill out the form via the link below.